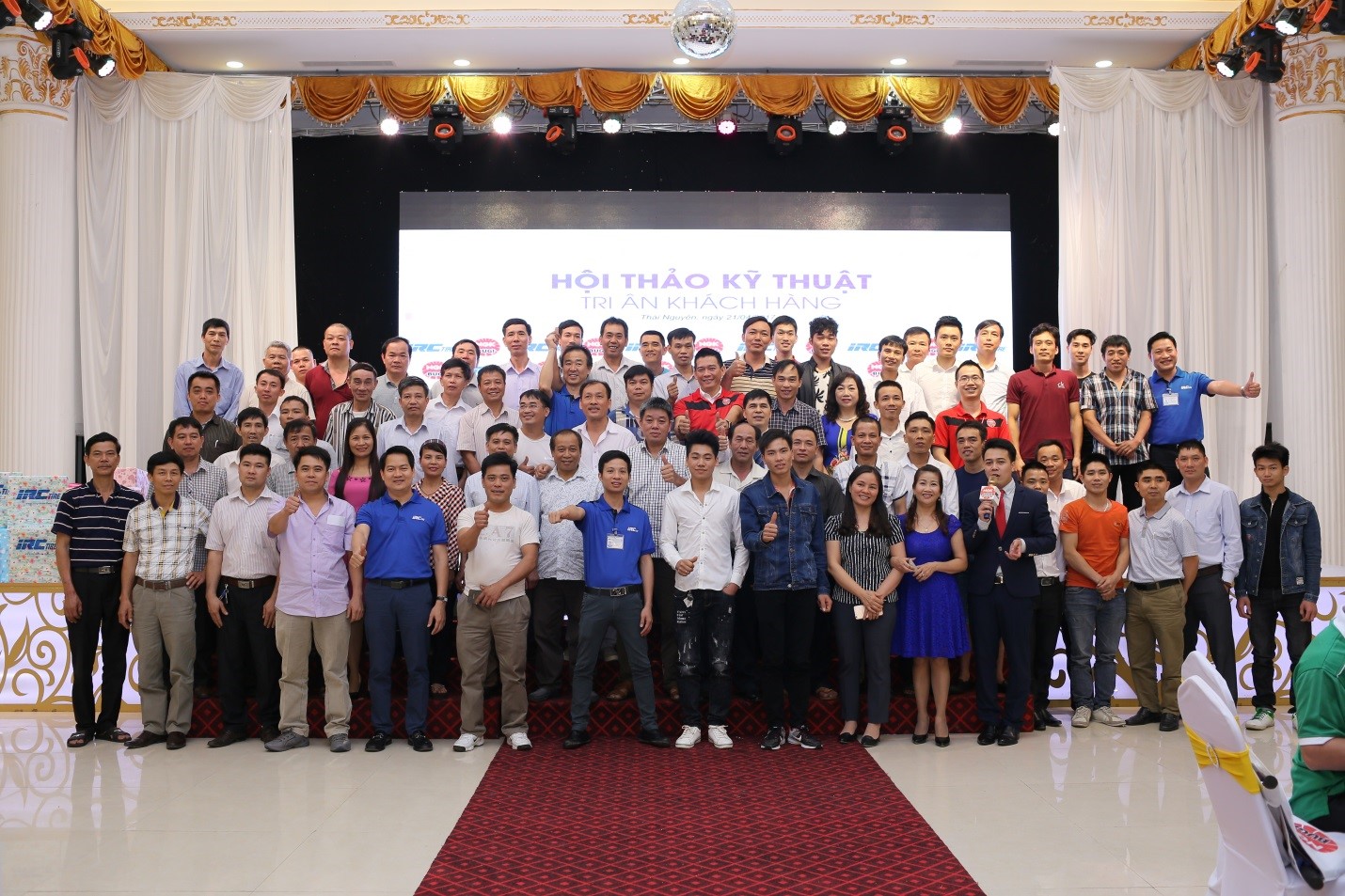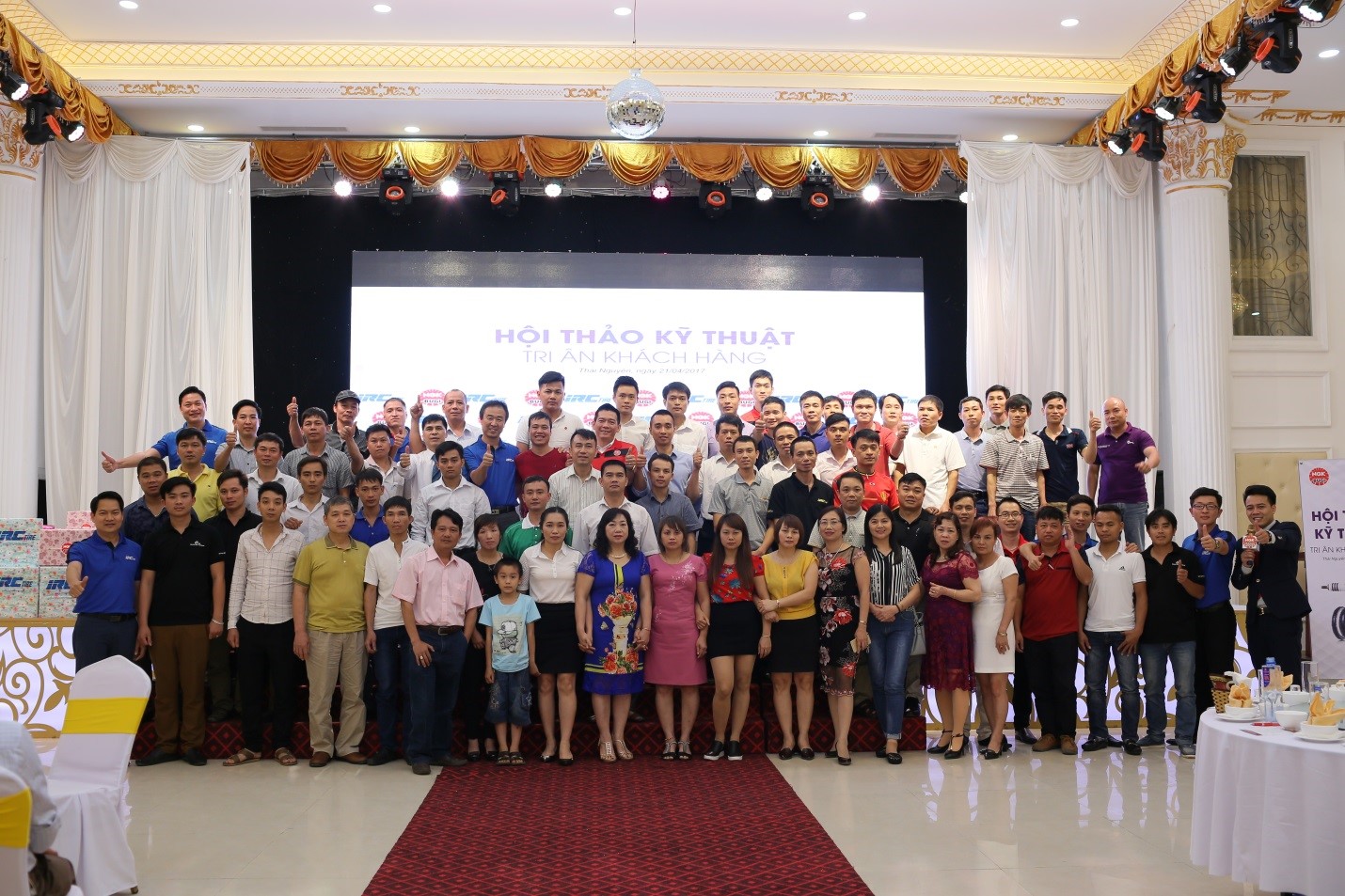 Motorcycle parts shops and repair shops from all districts as well as the city gathered to attend the "Technical Conference and Gratitude for Customers" in Thai Nguyen province of the tire company IRC and spark plugs. NGK.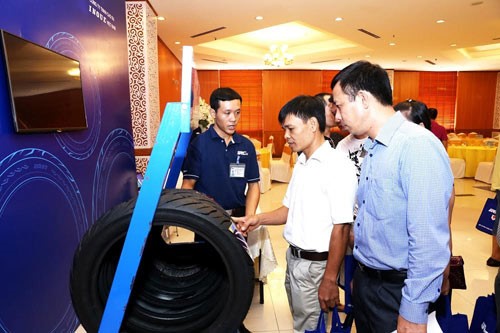 High quality IRC tires have helped general dealers and car repair shops create credibility in the market, helping to make every customer's journey safer and more secure.
The leaders of the two companies together represent 2 General Agents.
In addition, the customers who came to the conference also had some fun moments with IRC Vietnam and NGK spark plug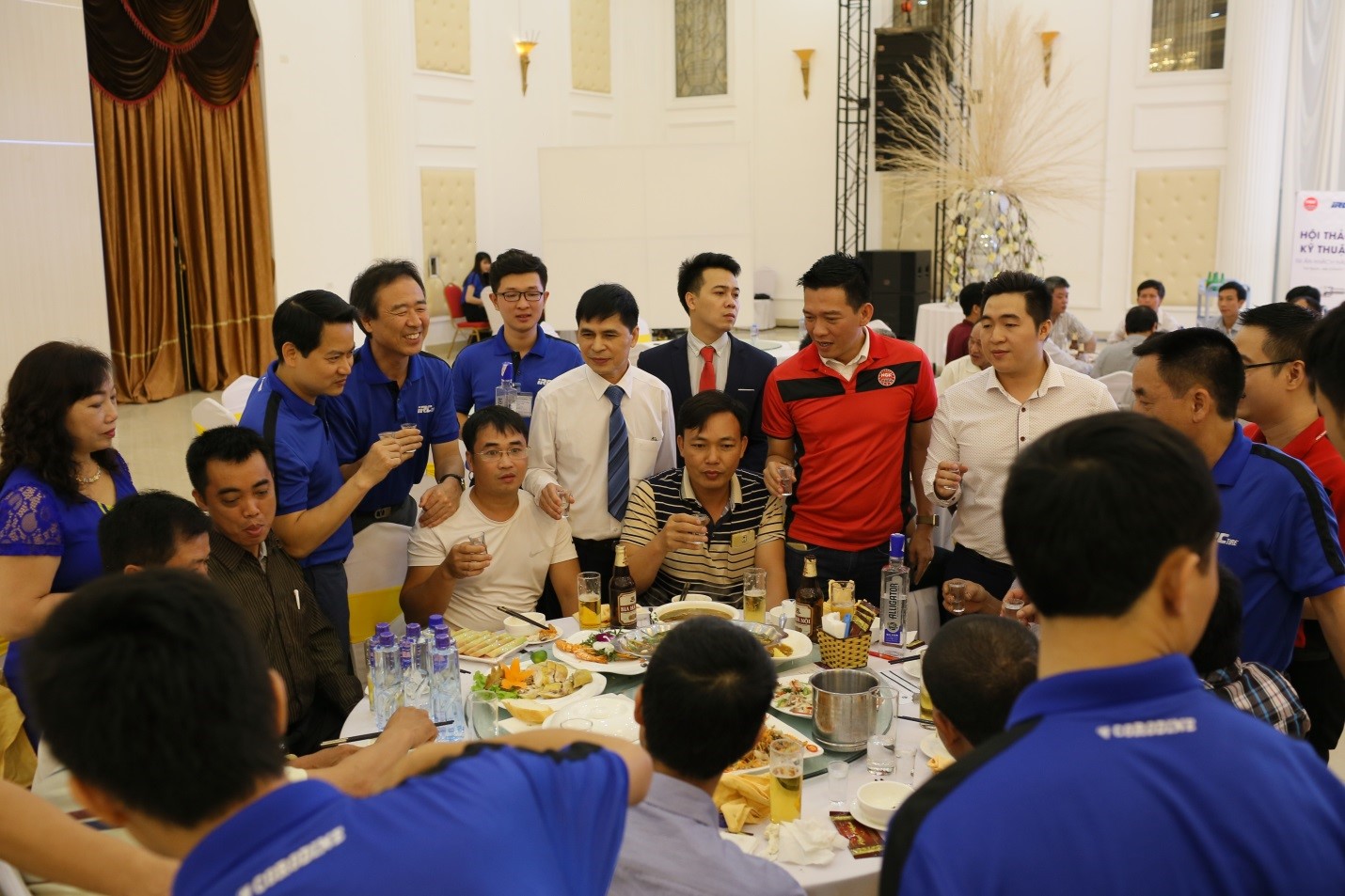 General Director and senior managers of the two companies happy with customers.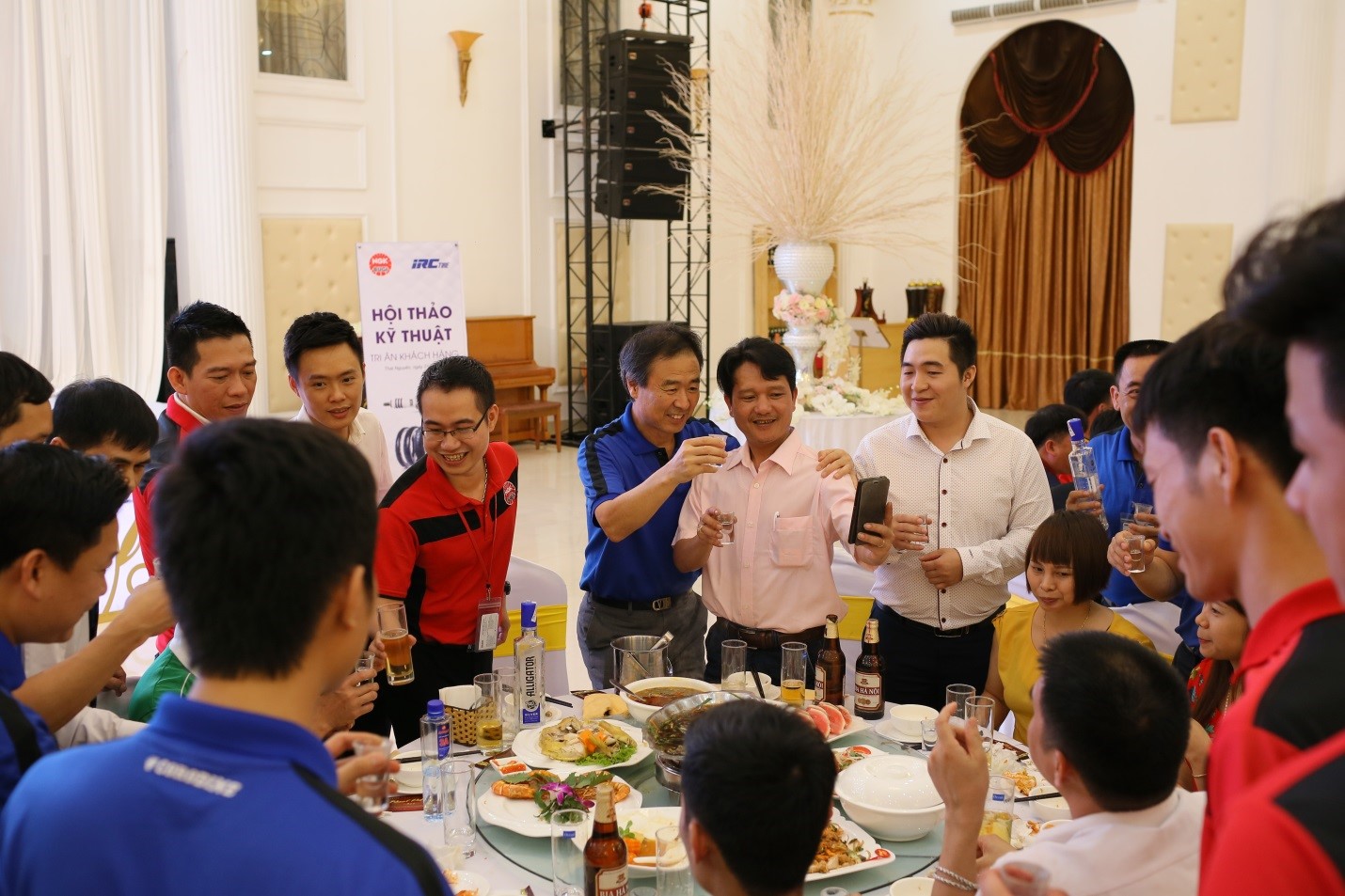 The enthusiasm of all customers.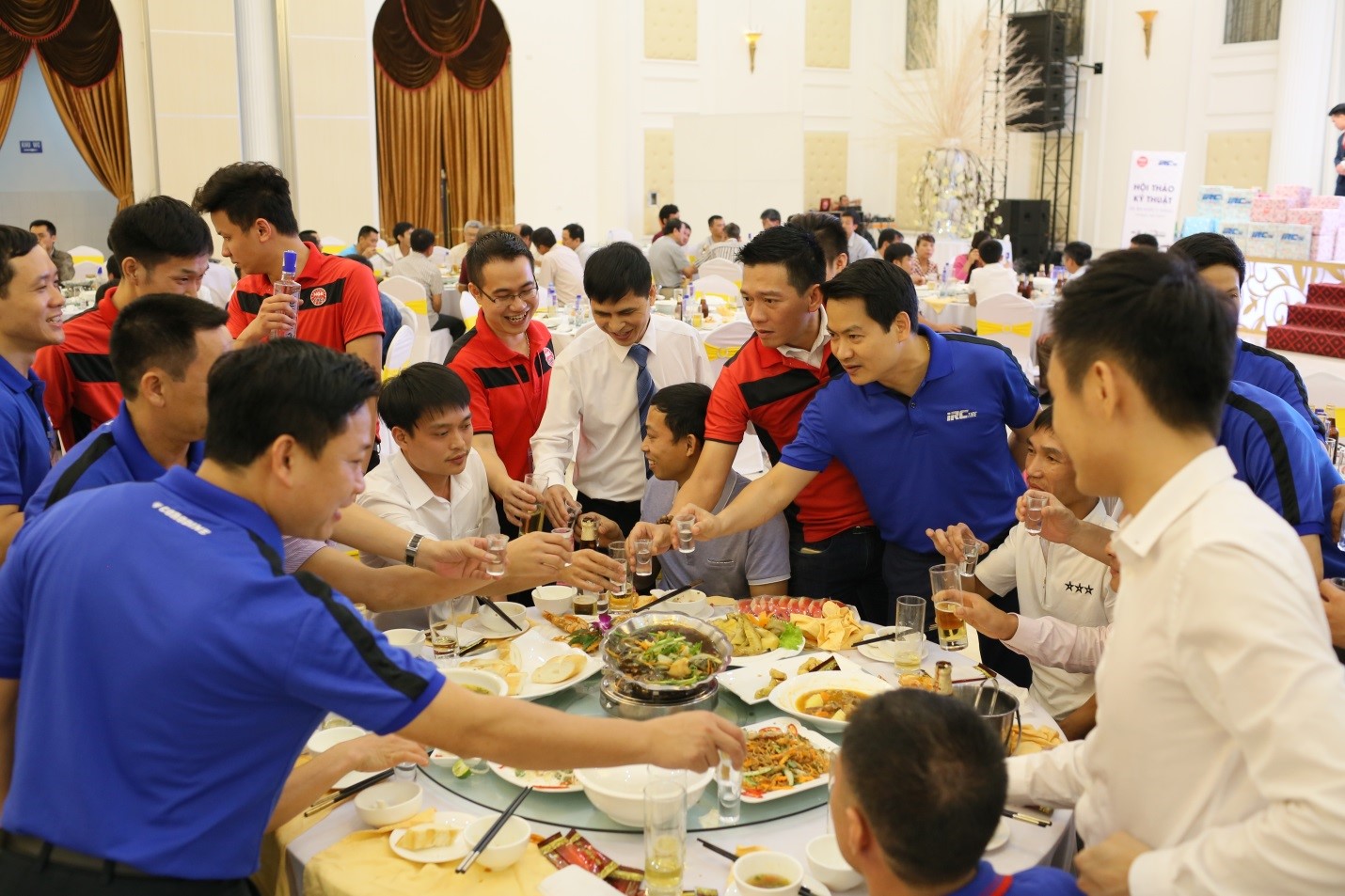 Rewarding to customers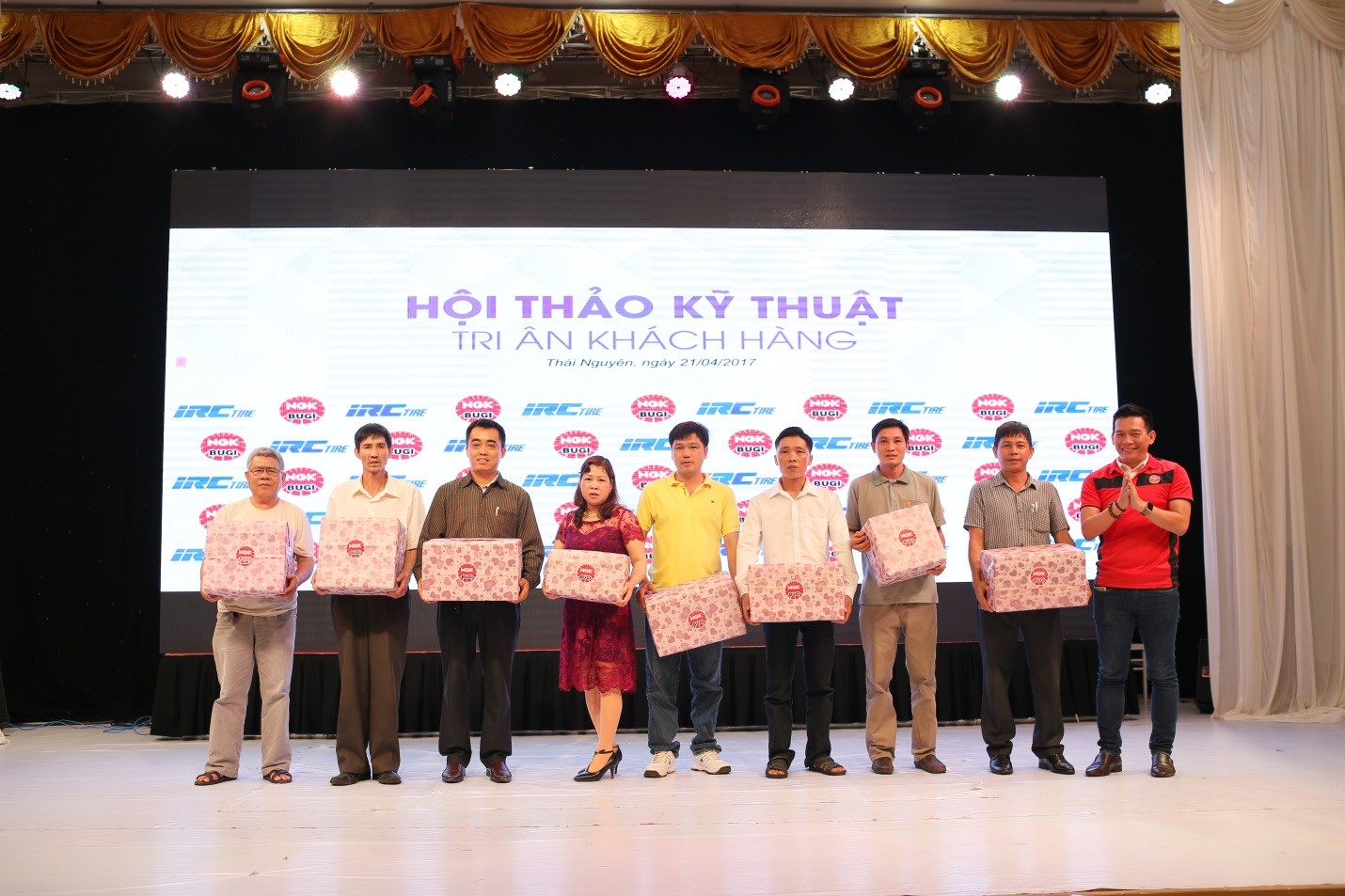 08 Consolation to Bugi NGK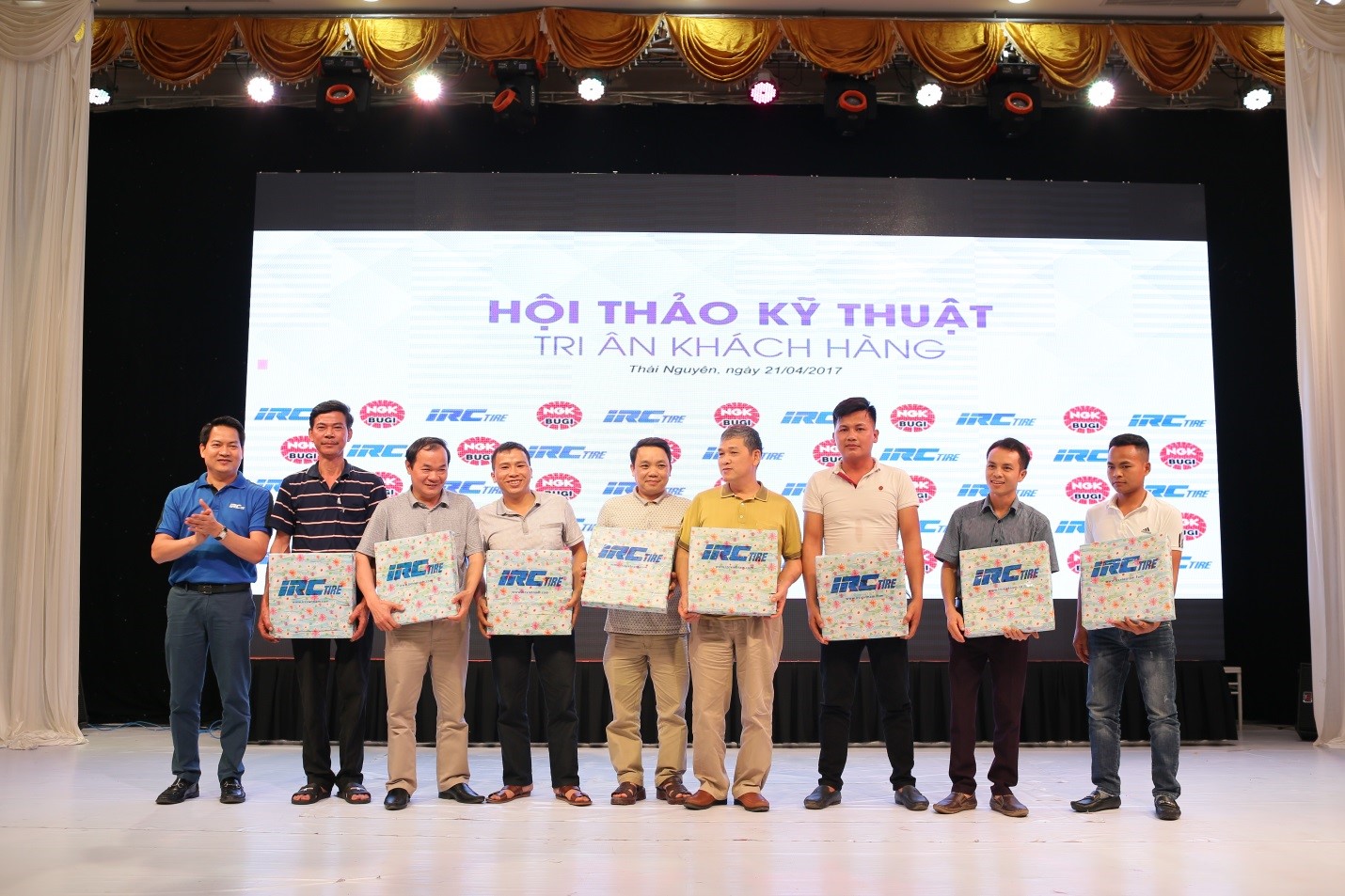 08 Consolation to Bugi NGK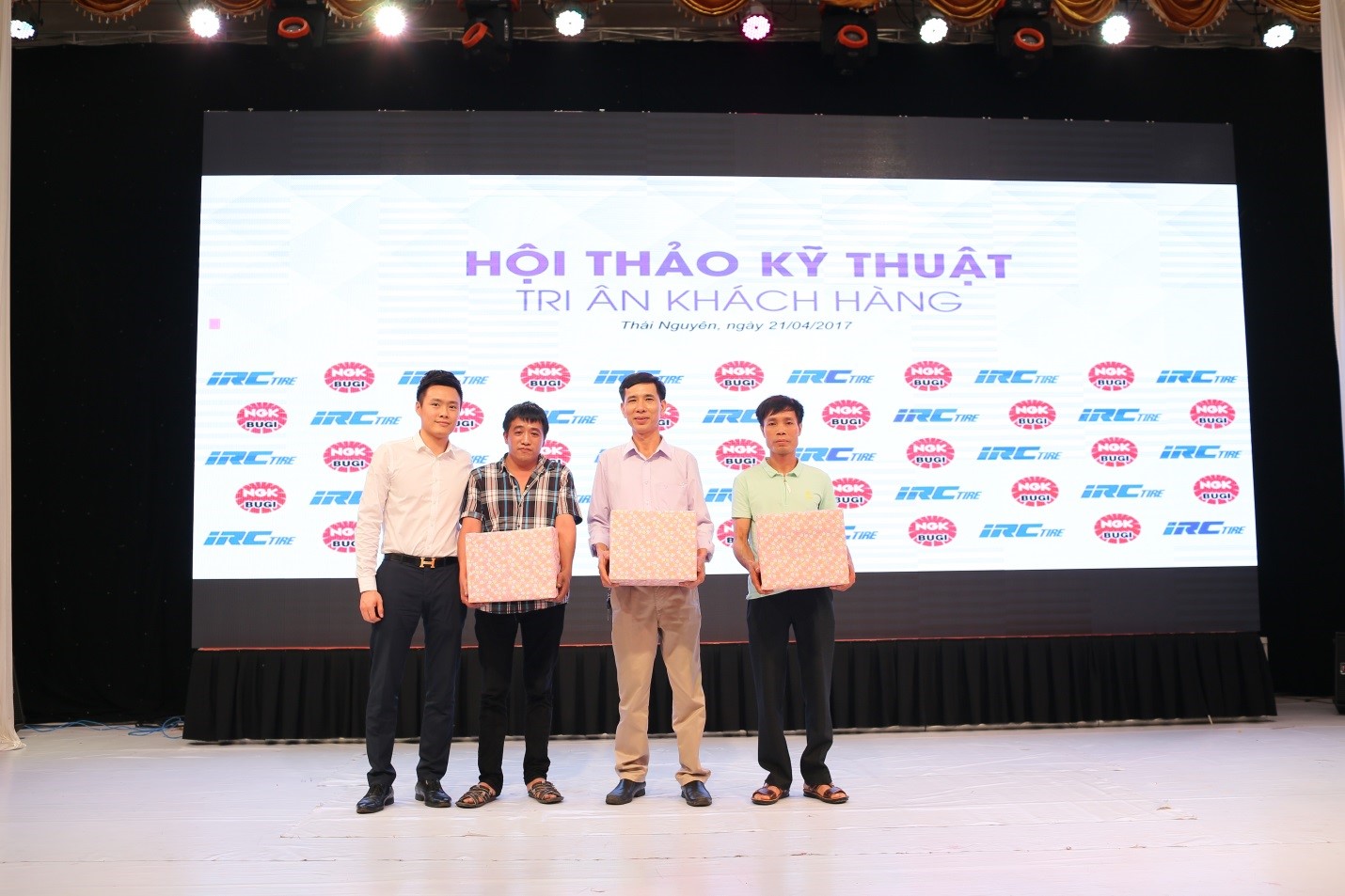 03 the third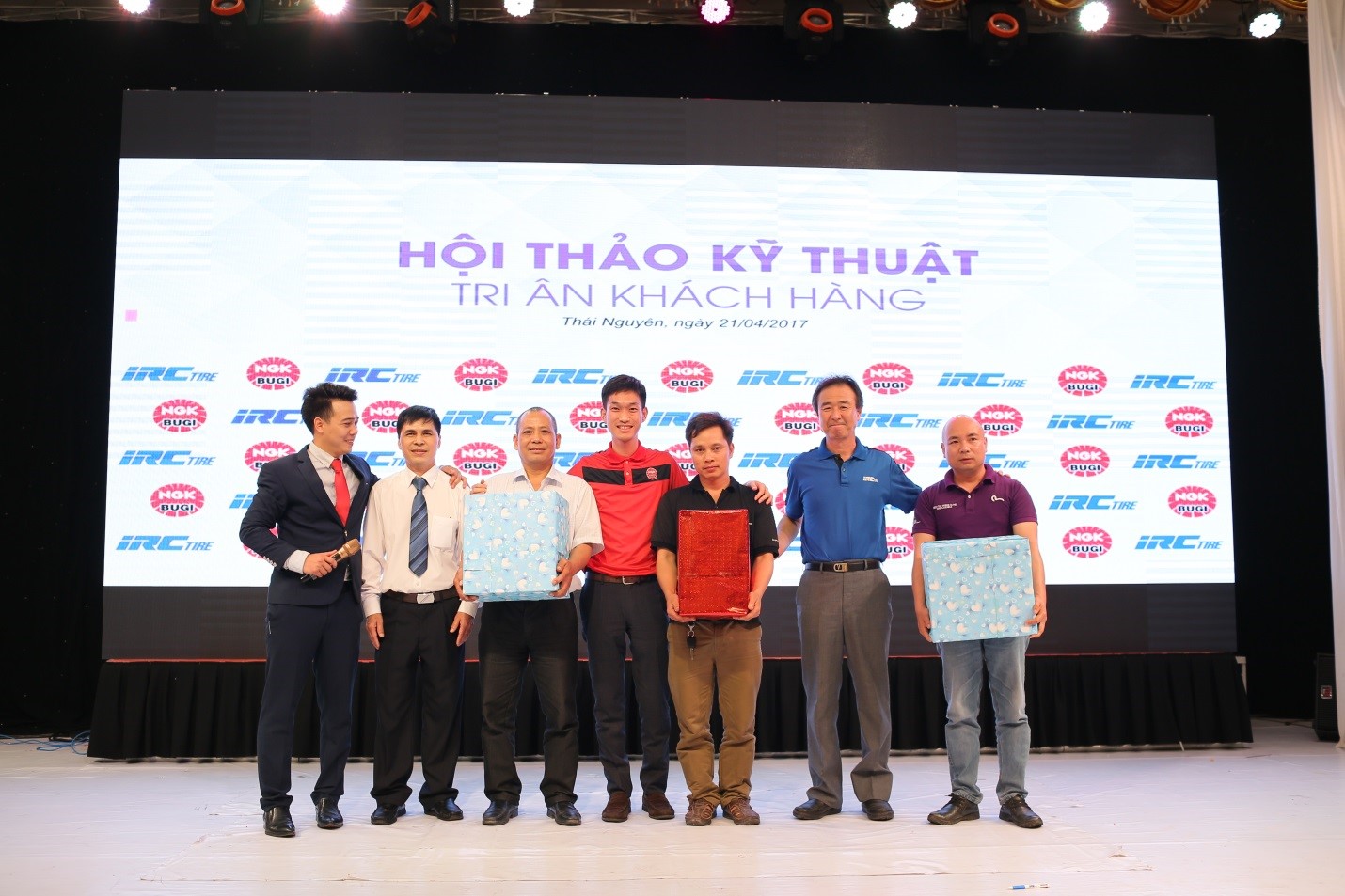 02 The second and 01 the first.